Laoheipeng Dagehui 老黑棚打歌会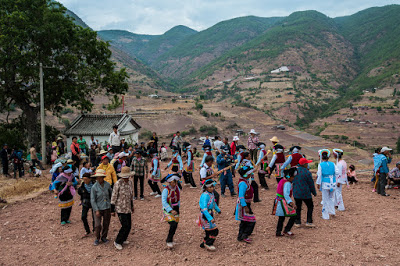 Laoheipeng is a small Yi village in western Weishan, right on the border to Changning county. The annual temple fair is not only an opportunity to get the Lusheng out, but also for some strange Taoist rituals.
View
Guided Tours
YunnanExplorer can put you in contact with personally vetted, experienced tour guides, speaking Chinese, English and German, for southwestern China. They can help you plan a trip matching your personal interests and requirements and accompany you on your trip. There are no fixed itineraries or time limits. Costs are generally a fixed daily fee plus expenses during the trip. YunnanExplorer just provides the introduction, we do not charge any commission on either side.