Yunxian is a major connection point on the route from Dali to Lincang. Busses to Lincang leave every thirty minutes.
Below are images of timetables and maps for this station. Click on any image to enlarge.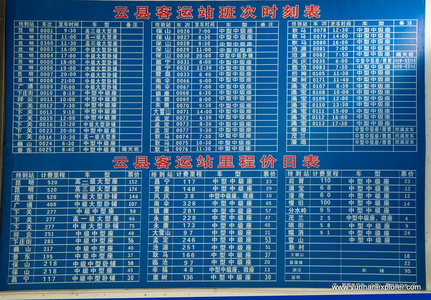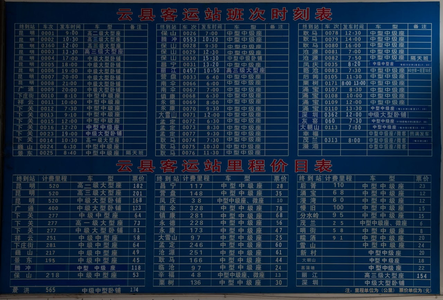 Last update for this entry: March 2012
© 2009-2021: YunnanExplorer.com. Data sourced from OpenStreetMap.