---
古镇: Death-knell for Yunnan's Historic Towns
In China even the 'old towns' are new. Under the 古镇, or ancient town, moniker old towns are razed and their population driven out to make space for sanitized versions of Chinese history that drive the tourist dollar.
---
---
Jim Goodman: The Terrace Builders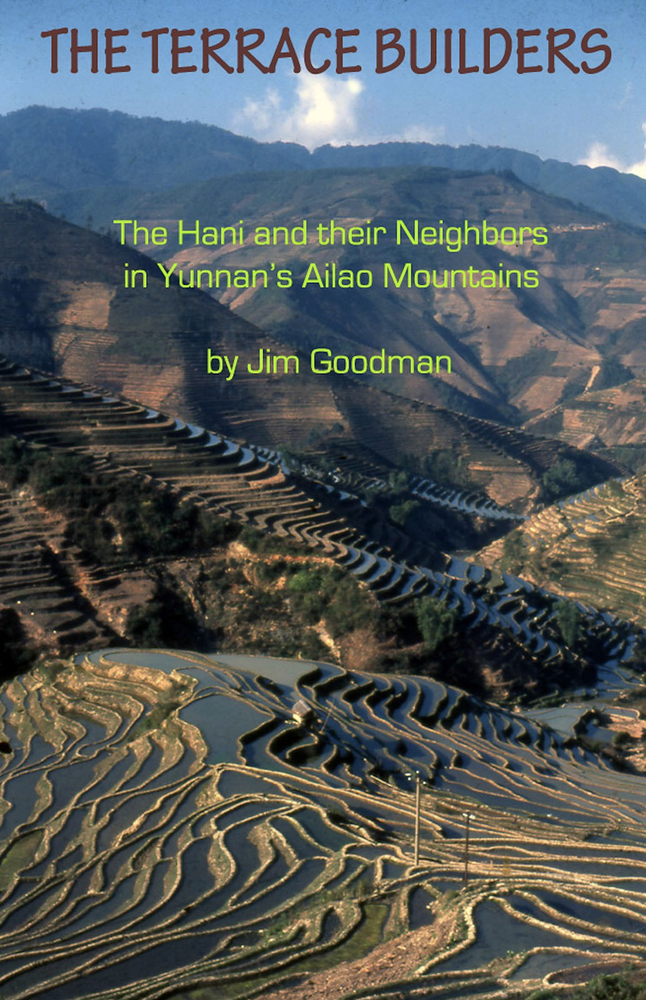 Abstract: The rice terraces of the Ailao Mountains in southern Yunnan province, China, are some of the oldest terraced farms in Asia. First mentioned in Tang Dynasty records, these farms, 80% of which are irrigated, with water running through them all year round, have been in continuous use for over a thousand years. In 2013 UNESCO declared the heartland of this area a World Heritage Site. The Terrace Builders is a detailed account of how these farms are made and used, the cities and mountains of Honghe Prefecture and the far north of Vietnam, as well as the various ethnic minorities who live there. The book pays special attention to the Hani people, the largest ethnic group in the area, and includes summaries of the culture and clothing of their neighbors the Yi, Miao, Yao, Zhuang and Dai. The book includes 300 photos of the land and its people.
---
Yunnan Tours
We can put you in contact with personally vetted, experienced tour guides, speaking Chinese, English, Dutch and German, for southwestern China. They can help you plan a trip matching your personal interests and requirements and accompany you on your trip. We just provide the introduction, we do not charge any commission or fees.