---
Black Well, White Gold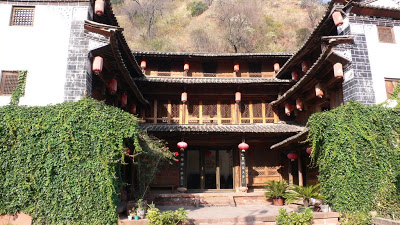 Heijing is a small town in the northern Chuxiong mountains. Salt once made Heijing one of Yunnan's richest towns. Now its architectural splendours are being rediscovered.
---
---
Fei Hsiao-Tung and Chang Chih-I: Earthbound China
Fei is the father of modern sociology in China: western-trained, he came to Yunnan at the end of the 1930s when China's eastern universities relocated west. In "Earthbound China" he applied modern empirical techniques that he had pioneered around Shanghai to the Chinese hinterland. The economical development, and subsequent societal changes, of three un-named, but typical villages in Yunnan is analyzed in great detail in this fascinating study.
---
Yunnan Tours
We can put you in contact with personally vetted, experienced tour guides, speaking Chinese, English, Dutch and German, for southwestern China. They can help you plan a trip matching your personal interests and requirements and accompany you on your trip. We just provide the introduction, we do not charge any commission or fees.