---
From Niujiaozhai to Yuanyang
Yuanyang county, south of the Red River in the province's southeast, is famous for its Hani rice-terraces. With its splendid vistas and ethnic mix it is also a great area for hiking. Here we describe a moderate day-hike starting at the market-town of Niujiaozhai, passing through Yi and Hani villages and ending with stunning sunset vistas over the rice-terraces of Longshuba.
---
---
Jim Goodman: The Akha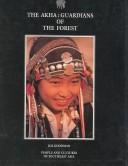 The Akha, in China known as the Aini branch of the Hani people, migrated from China southwards into Laos, Burma and Thailand. In this richly illustrated book J Goodman, aka 'Akha Jim', explains their life and culture.
---
Yunnan Tours
We can put you in contact with personally vetted, experienced tour guides, speaking Chinese, English, Dutch and German, for southwestern China. They can help you plan a trip matching your personal interests and requirements and accompany you on your trip. We just provide the introduction, we do not charge any commission or fees.