---
Marco Polo in Yunnan?
Did the great Venetian traveller reach Yunnan? Almost certainly not, but still his accounts are the first words Europeans heard about this far-away region.
---
---
Jim Goodman: The Akha: Guardians of the Forest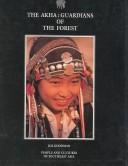 The Akha, in China known as the Aini branch of the Hani people, migrated from China southwards into Laos, Burma and Thailand. In this richly illustrated book J Goodman, aka 'Akha Jim', explains their life and culture.
---
Yunnan Tours
We can put you in contact with personally vetted, experienced tour guides, speaking Chinese, English, Dutch and German, for southwestern China. They can help you plan a trip matching your personal interests and requirements and accompany you on your trip. We just provide the introduction, we do not charge any commission or fees.
---
A blacksmith in Fengyi's Jiangxi village 凤仪江西村 still makes farmtools by hand. In the village once most households were blacksmiths, today only a handful remain.
---
---
An ancient burial mountain.
---
---
The Danxia, or red sandstore, cliffs around Liming are a hikers' and climbers' paradise that is just now being discovered.
---