---
Dancing under the Moonlight: the Costume Festival of Zhizuo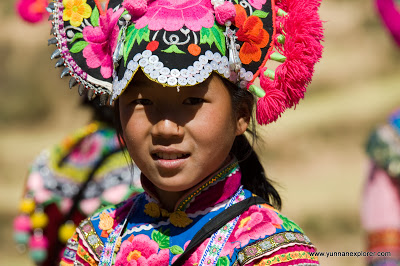 As villages go, Zhizuo could hardly be more remote. Some 70km from the county town, first along a winding mountain road, then on a deeply rutted track without public transport: even in the dry season it takes several hours and a bit of stamina to reach. Yet, at least on the first full moon of the year, the effort is worth it, as Zhizuo holds one of Yunnan's most colourful festivals, the Dress Competition Festival or Caizhuangjie 赛装节.
---
---
John Israel: Lianda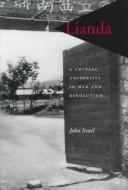 Everyone knows about the Mao's Long March, but a few years later another long march took place: that of Chinese students leaving their cushy campuses on the east coast, trekking all the way to Yunnan where their universities reformed as Lianda, the united university. Kunming, then a total backwater, became a hotbed for new ideas, not just scientific. We liked the section of east coast girls scampering around Mengzi in their latest fashion.
---
Yunnan Tours
We can put you in contact with personally vetted, experienced tour guides, speaking Chinese, English, Dutch and German, for southwestern China. They can help you plan a trip matching your personal interests and requirements and accompany you on your trip. We just provide the introduction, we do not charge any commission or fees.
---
Zhang Ruilong 张瑞龙, 7th generation generation Jiama master, demonstrates the art of making "Jiama" 甲马, woodcut prints used in rituals.
---
---
A well preserved small town that grew rich on salt.
---
---
Best surviving station on the French-built Vietnam-Kunming railway.
---