---
Early Maps of Yunnan
The history of maps in Yunnan began more than a thousand years ago. But it was the Jesuits who revolutionised mapping in China, producing the first accurate maps of the provinces, including remote Yunnan.
---
---
C. Patterson Giersch: Asian Borderlands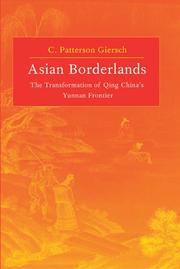 Yunnan was not always China: indeed not so long ago large parts of Yunnan were only nominally part of the empire. To make Yunnan, outside the main Han cities, a Chinese province required significant effort. Here Giersch's study on Yunnan's hinterland makes an interesting if academic read.
---
Yunnan Tours
We can put you in contact with personally vetted, experienced tour guides, speaking Chinese, English, Dutch and German, for southwestern China. They can help you plan a trip matching your personal interests and requirements and accompany you on your trip. We just provide the introduction, we do not charge any commission or fees.
---
Followers of Jianchuan Azhali Buddhism perform a candle dance in Shaxi.
---
---
Nuodeng is an ancient Bai salt producing village in Yunlong.
---
---
A spectacularly narrow canyon high above the Jinsha River.
---