---
Dancing under the Moonlight: the Costume Festival of Zhizuo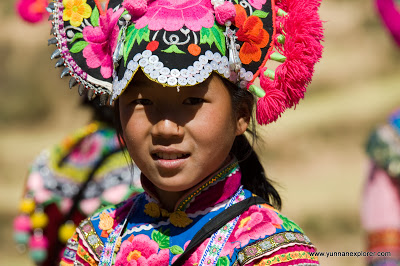 As villages go, Zhizuo could hardly be more remote. Some 70km from the county town, first along a winding mountain road, then on a deeply rutted track without public transport: even in the dry season it takes several hours and a bit of stamina to reach. Yet, at least on the first full moon of the year, the effort is worth it, as Zhizuo holds one of Yunnan's most colourful festivals, the Dress Competition Festival or Caizhuangjie 赛装节.
---
---
Jim Goodman: Xishuangbanna: The Tropics of Yunnan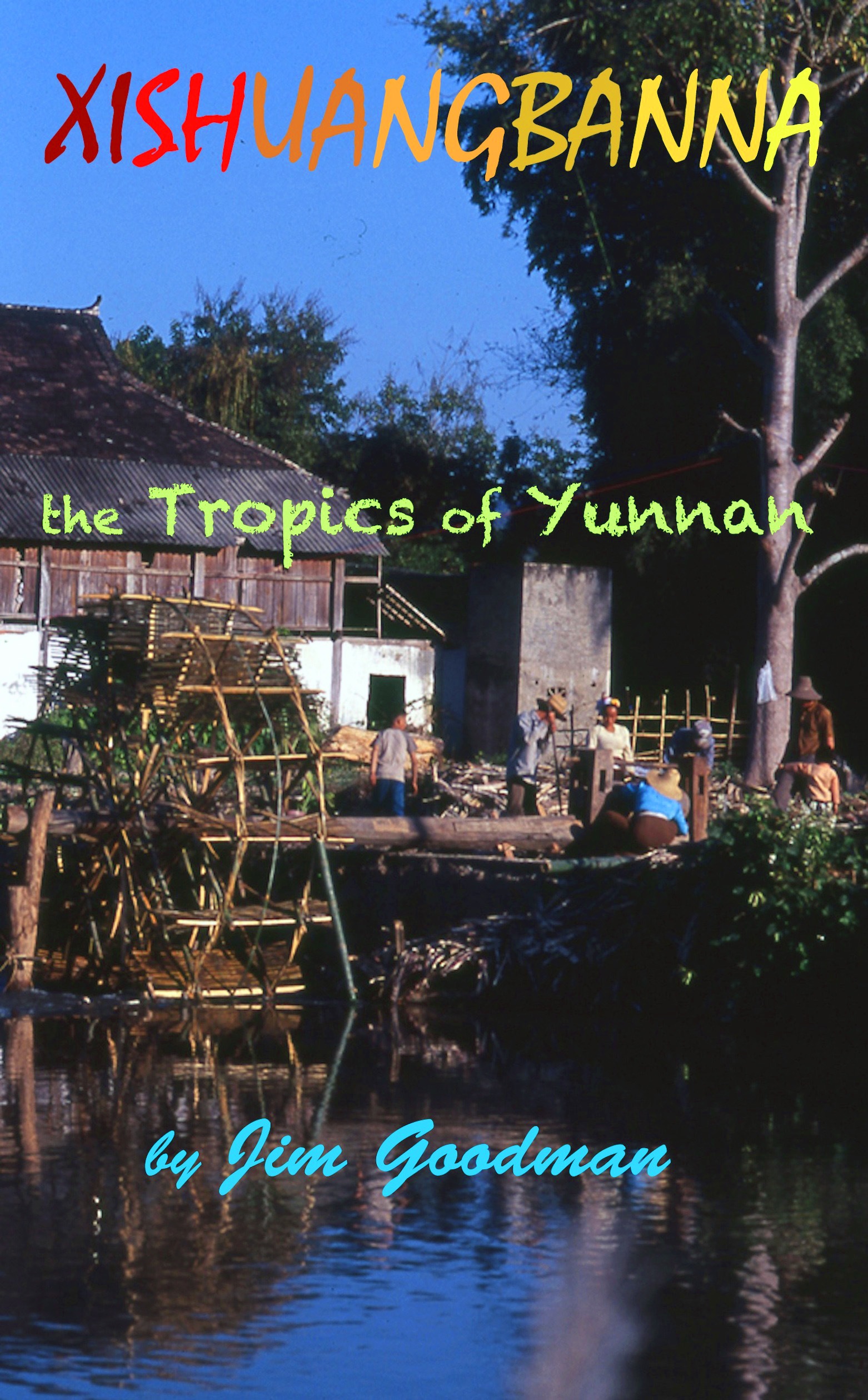 For most of its history Xishuangbanna existed as an autonomous state on the remote southern periphery of China, run by the same Dai family since the 12th century. Lying in the tropical zone, on the northern rim of Southeast Asia, with flora and fauna not only unlike the rest of China, but even unique in Yunnan province, it has had close ethnic and cultural relations with its neighbors in Myanmar, Thailand and Laos. The valleys are home to the Dai nationality, while several ethnic minorities inhabit the hills. Xishuangbanna: the Tropics of Yunnan narrates the history and development of the Dai people, their culture, society and religion, from ancient times through the period of incorporation into the Chinese state. It also covers the characteristics of the lifestyle, culture and celebrations of the peoples of the mountains, as well as the economic and political changes of recent times and their effects on both hill and plain.
---
Yunnan Tours
We can put you in contact with personally vetted, experienced tour guides, speaking Chinese, English, Dutch and German, for southwestern China. They can help you plan a trip matching your personal interests and requirements and accompany you on your trip. We just provide the introduction, we do not charge any commission or fees.
---
Followers of Jianchuan Azhali Buddhism perform a candle dance in Shaxi.
---
---
Extremely beautiful Wenchang Temple, created in part by national level Intangible Cultural Heritage transmitter Li Yunyi.
---
---
With its well-preserved architecture and tranquil atmosphere, Weishan's capital is Yunnan's most beautiful county town.
---