The most comprehensive Yunnan bibliography on the web: books, articles, maps and online resources.
YunnanExplorer Pick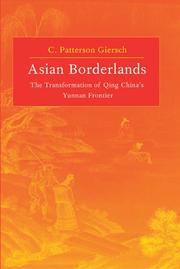 Yunnan was not always China: indeed not so long ago large parts of Yunnan were only nominally part of the empire. To make Yunnan, outside the main Han cities, a Chinese province required significant effort. Here Giersch's study on Yunnan's hinterland makes an interesting if academic read.
We are still adding entries, cleaning data, building reading lists. For suggestions, please send an email to librarian@yunnanexplorer.com.