The most comprehensive Yunnan bibliography on the web: books, articles, maps and online resources.
YunnanExplorer Pick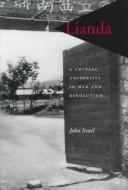 Everyone knows about the Mao's Long March, but a few years later another long march took place: that of Chinese students leaving their cushy campuses on the east coast, trekking all the way to Yunnan where their universities reformed as Lianda, the united university. Kunming, then a total backwater, became a hotbed for new ideas, not just scientific. We liked the section of east coast girls scampering around Mengzi in their latest fashion.
We are still adding entries, cleaning data, building reading lists. For suggestions, please send an email to librarian@yunnanexplorer.com.