26 January 2020 in 洱源县凤羽镇雪梨村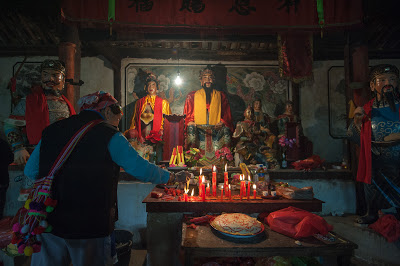 Click to see more
Benzhu worship in Xueli Village near Fengyu.
A small village event where three Benzhu images are carried from the Benzhu Temple above the village into the center. The Benzhu come to visit for four days on the sixth day they return to their temple.
Festival held according to lunar calendar on 农历1月初2.