09 January 2020 in 喜洲镇 朝阳村 and 荣华村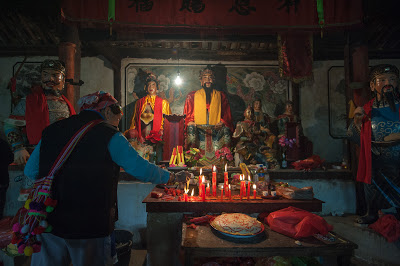 Click to see more
Benzhu worship at the foot of Changshan.
This Benzhu Fair is held at the temple in Chaoyang village, a few km north of Wanqiao on the Cangshan side of the plain. Villagers from Chaoyang and Ronghua village (which is too small to have its own temple) join for a day of worship and music.
Festival held according to lunar calendar on 农历12月15.