Binchuan's terminal combines minibusses and normal busses. Frequent busses to Dali and Xiangyun, not many to Kunming. Minibusses to Jizhushan leave when full.
Below are images of timetables and maps for this station. Click on any image to enlarge.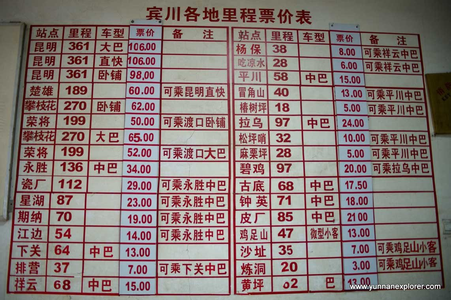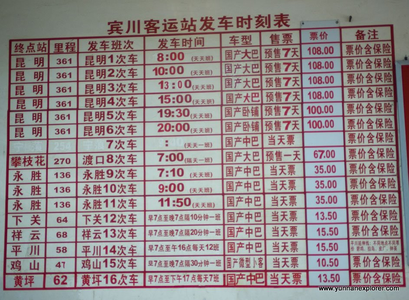 Last update for this entry: September 2009
© 2009-2023: YunnanExplorer.com. Data sourced from OpenStreetMap.