Chuxiong East handles traffic to Lufeng, Luquan, Wuding, Heijing and Shuangbai. Also expressbusses to Kunming stop here to pick up passengers.
Below are images of timetables and maps for this station. Click on any image to enlarge.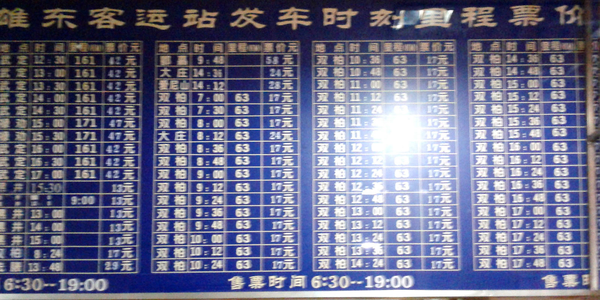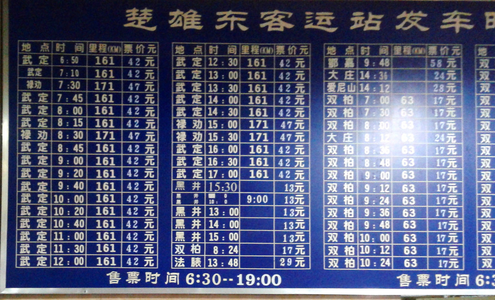 Last update for this entry: July 2013
© 2009-2019: YunnanExplorer.com. Data sourced from OpenStreetMap.