Jianchuan's small station is just on the main road. Minibusses to Shaxi leave just outside the station, while minibusses for destinations north go a bit further north from the main road.
Below are images of timetables and maps for this station. Click on any image to enlarge.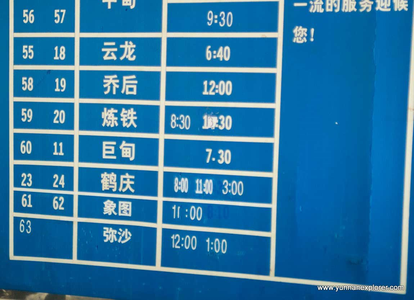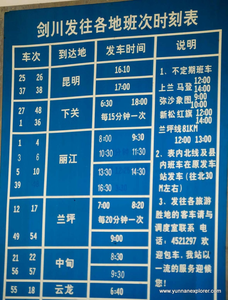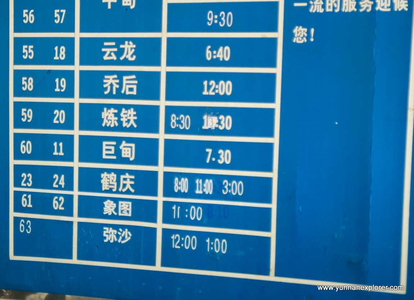 Last update for this entry: September 2009
© 2009-2023: YunnanExplorer.com. Data sourced from OpenStreetMap.