With the reorganization of Kunming's busterminals Nanyao now serves only interprovincial destinations, such as Guizhou, Guangdong, Hunan, Sichuan, Tibet. There is a however a shuttle service to the new five terminals.
Below are images of timetables and maps for this station. Click on any image to enlarge.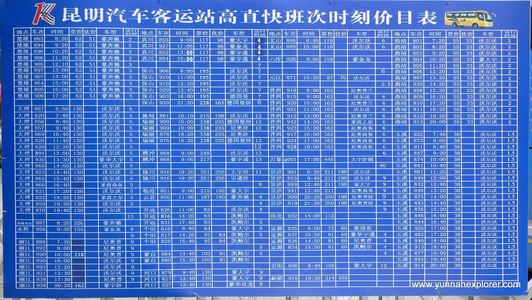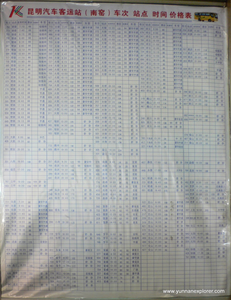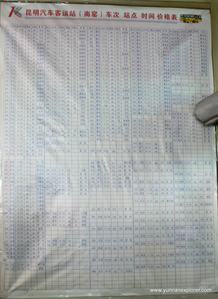 Last update for this entry: August 2009
© 2009-2021: YunnanExplorer.com. Data sourced from OpenStreetMap.