Very regular traffic to Tengchong and Yingjiang, busses to Mangshi and Ruili, but sleeper busses to Kunming pass through from Yingjiang.
Below are images of timetables and maps for this station. Click on any image to enlarge.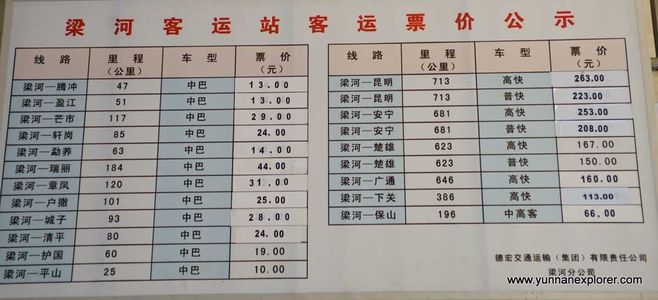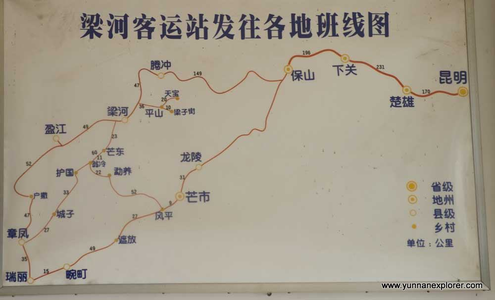 Last update for this entry: March 2010
© 2009-2021: YunnanExplorer.com. Data sourced from OpenStreetMap.