Luoping's bus station is in the centre of town. Frequent connections to Kunming, Xingyi and Shizong. Minibusses to local destinations (Banqiao, Duoyihe) leave just to the south of it.
Below are images of timetables and maps for this station. Click on any image to enlarge.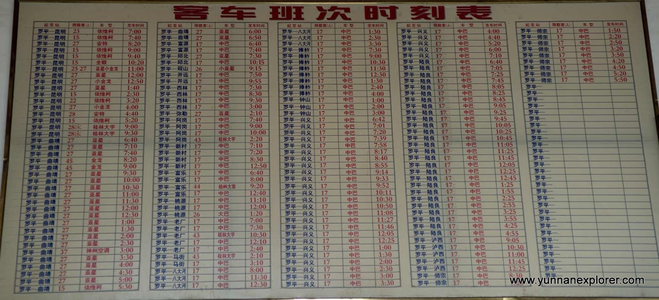 Last update for this entry: October 2009
© 2009-2021: YunnanExplorer.com. Data sourced from OpenStreetMap.