Midu's busses run mainly to Xiaguan and to Kunming. Bizarrely there are no busses to Nanjian or Jingdong: to go there just wait outside the terminal for a passing bus.
Below are images of timetables and maps for this station. Click on any image to enlarge.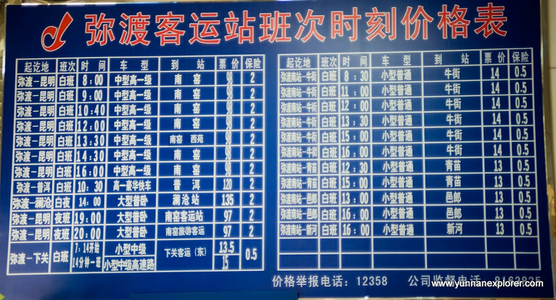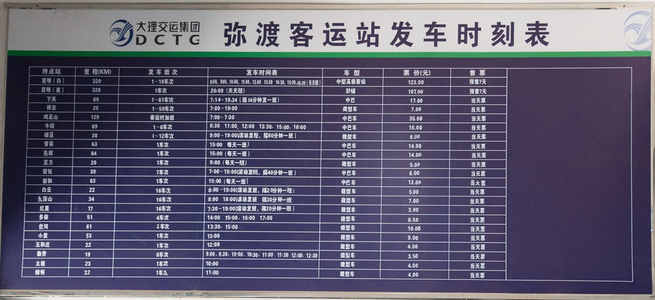 Last update for this entry: October 2012
© 2009-2023: YunnanExplorer.com. Data sourced from OpenStreetMap.