A small place right by the entrance to the main highway serves mostly the busses to Kunming and Kaiyuan. Last busses in the afternoon go from here.
Below are images of timetables and maps for this station. Click on any image to enlarge.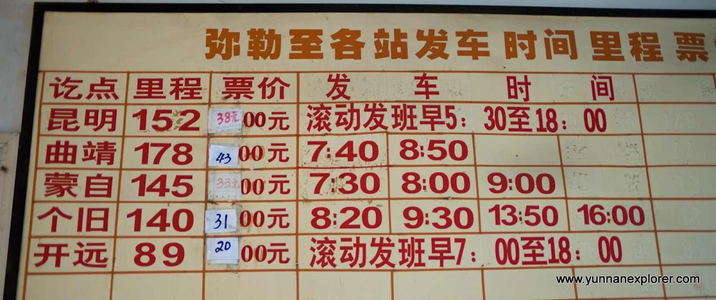 Last update for this entry: July 2009
© 2009-2021: YunnanExplorer.com. Data sourced from OpenStreetMap.