Ninglang's main bus terminal. Minibusses to Lugu Lake leave just outside and drivers will approach you as soon as you arrive.
Below are images of timetables and maps for this station. Click on any image to enlarge.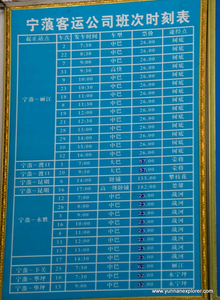 Last update for this entry: September 2009
© 2009-2023: YunnanExplorer.com. Data sourced from OpenStreetMap.