Small bus station with a daily bus to Kunming, several busses to Menglian, Lancang and Puer. There is no direct connection to Lincang. Minibusses to the old county town depart outside when full.
Below are images of timetables and maps for this station. Click on any image to enlarge.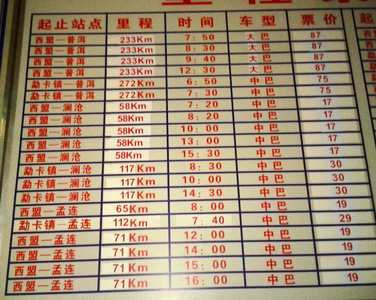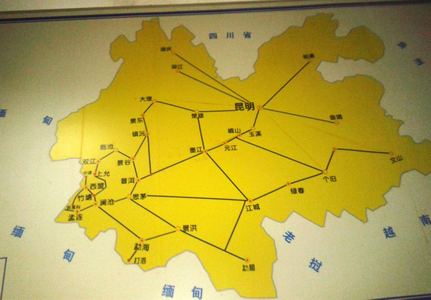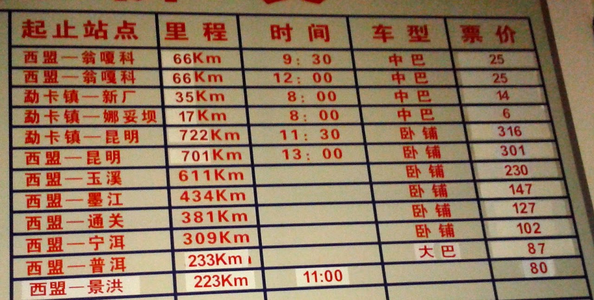 Last update for this entry: March 2013
© 2009-2022: YunnanExplorer.com. Data sourced from OpenStreetMap.