Yipinglang is a connection hub in Lufeng County, having regular transport to Chuxiong, Lufeng, Heijing and minibusses to the salt works at Yuanyongjing
Below are images of timetables and maps for this station. Click on any image to enlarge.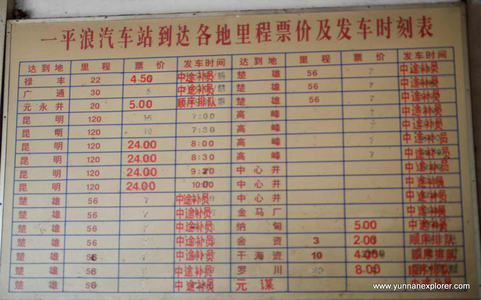 Last update for this entry: August 2009
© 2009-2021: YunnanExplorer.com. Data sourced from OpenStreetMap.