Xianggelila's big bus-station has services to Kunming, Lijiang, Deqin, Weixi as well as smaller destinations. There are also connections to Sichuan and Tibet.
Below are images of timetables and maps for this station. Click on any image to enlarge.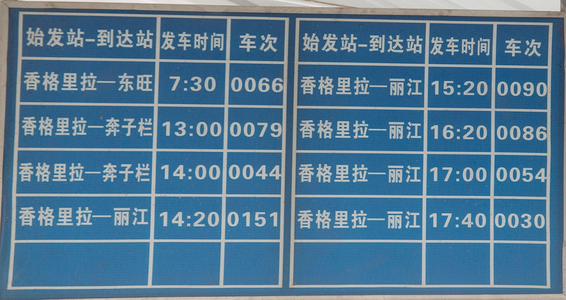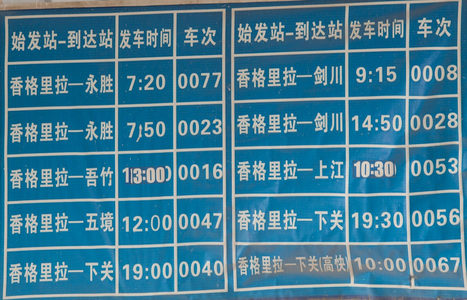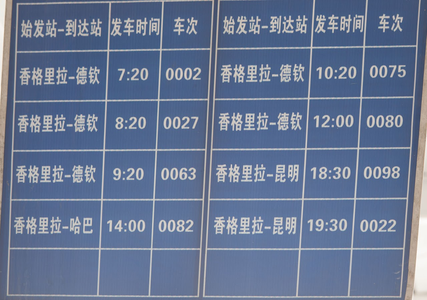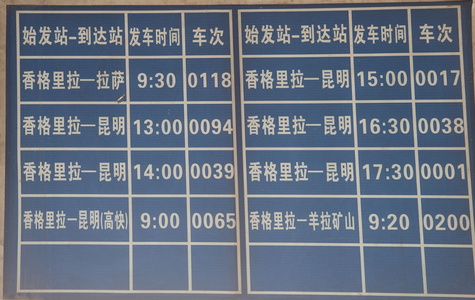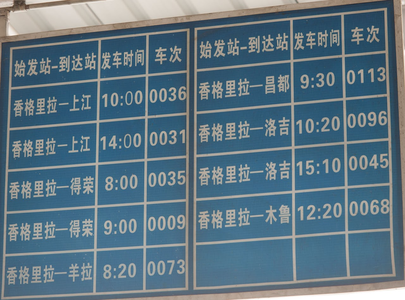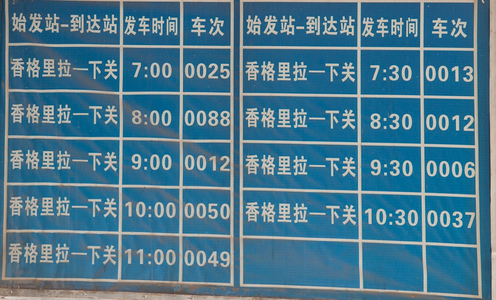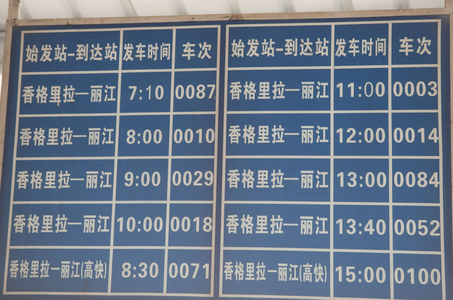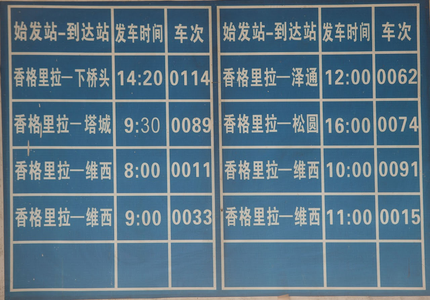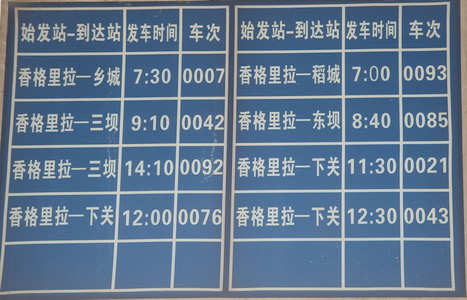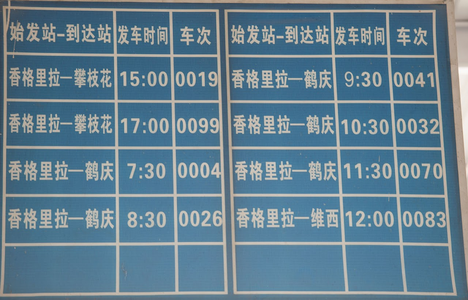 Last update for this entry: June 2012
© 2009-2021: YunnanExplorer.com. Data sourced from OpenStreetMap.